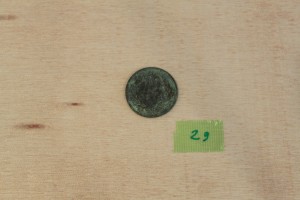 24 October
ご質問:
10円玉をお酢に浸けるときれいになるのはどうしてですか?
回答:
10円玉の表面は、空気中の酸素によって酸化され、酸化銅CuOになっています。
これをお酢に入れると、酸化銅と酢酸CH3COOHが反応します。反応により、酸化銅は酢酸銅Cu(CH3COO)2になるために、溶けて表面がきれいになります。 これは銅本来の色です。 また、この反応は、急速におこり、10円玉を入れると、色はみるみる変ってきます。
http://www.mizkan.co.jp/customer/qa/cid_detail_000020.html
Question:
Quote from: chris on 25/12/2006 20:30:06
I have found that dumping old tarnished (brown) copper coins in vinegar (with a little added salt (NaCl)), results in the coins becoming pink and shiny within a few minutes.
What is the nature of the chemical reaction that is obviously taking place, and why do the coins go brown in the first place? By contrast, a copper roof goes green yet must be exposed to similar chemistry to a coin.
Chris
Answer:
Black copper oxide CuO reacts with acetic acid CH3COOH (inside vinegar) forming copper acetate Cu(CH3COO)2 and water:
CuO + 2CH3COOH –> Cu(CH3COO)2 + H2O
A similar reaction happens with Cu(OH)2, CuCO3, Cu2CO3(OH)2 ecc.
The copper acetate is water soluble and dissolves away, leaving a clean copper metal surface.
By the way: copper acetate forms very beautiful dark emerald green cristals when dried.
http://www.thenakedscientists.com/forum/index.php?topic=6240.0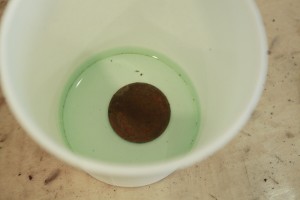 14 November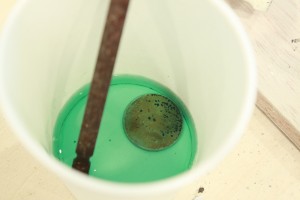 15 November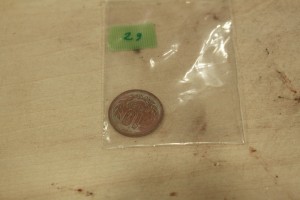 16 November